Patient Systems - Your Practice Running Smoothly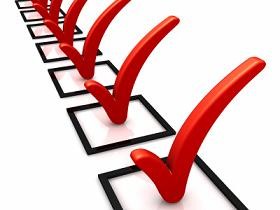 When you look up the word "system" in the dictionary, you find several definitions, one of which is a coordinated body of methods or a scheme or plan of procedure; organizational scheme or any formulated, regular, or special method or plan of procedure.

In a smoothly running practice, you will find several systems established; financial systems, marketing systems, practice management systems, and clinical systems. Patient systems are one aspect of the many organizational structures that should exist in your toolbox.

For example:

• What happens when a new patient calls your office?
• What happens when a new patient has scheduled their appointment?
• What happens when your new patient arrives at the office?
• How does the office transition the patient from reception to dental chair, to treatment planner or perhaps to the exit?

In a general dental practice, the scenario for systems may look like the following:


| | |
| --- | --- |
| • | New Patient Sally calls the office. The Scheduling Coordinator warmly welcomes Sally on the phone, and asks how she heard about the dental office. She answers Sally's questions and schedules her for next Tuesday. Your office has patient forms available to fill out online, and your Scheduling Coordinator encourages Sally to fill out the patient forms within the next two days, giving your Insurance Coordinator plenty of time to obtain eligibility and benefits (perhaps using OneMind Health's cloud based eligibility services www.onemindhealth.com). |
| • | Two days prior to the scheduled appointment, your Scheduling Coordinator places a reminder call to Sally and confirms that she has indeed filled out the New Patient forms and answers any last questions the patient has. |
| • | When Sally arrives Tuesday morning, the Scheduling Coordinator has any last signature pages ready, and looks up with a warm smile, and greets Sally by name. She confirms Sally's insurance information, and lets Sally know that she is eligible for services and her dental plan purchased by her employer covers 90% of the visit. Her remaining copay is $15.00 for the visit, and your Scheduling Coordinator asks, Would you like to use your credit card or pay with a check?. She collects the payment, and notifies the clinical team Sally is ready. |
| • | The dental assistant greets Sally and brings her back to the dental operatory. While they are walking, the dental assistant notes that Sally's birthday was the day prior, and asks her if she enjoyed her day. After the doctor has examined Sally, and the dental assistant has finished chart notes on their electronic system, Sally's chart is set complete, notifying the business team at Checkout that Sally is arriving to collect a walk-out statement and schedule the next appointment. |


Every office will have a separate routine, but it is helpful to have this written out, so that during training, your new employee can seamlessly flow into the practice's efficiency.

Ready to keep learning? Check our Resources page monthly for new tools and resources for your practice!




How Will ObamaCare Affect YOU?
Register NOW for our FREE April Power Workshop
Tina Taylor, Licensed Insurance Agent
with HealthCare Solutions Team

HealthCare Reform - Its Impact On You, Your Patients, and Your Practice
It is predicted that health insurance premiums will increase somewhere between two to three times of what they are today. What can you do now to prepare for the changes that will soon be taking place? How will you be able to better assist your patients who may be losing their dental coverage in the near future or who are currently without any coverage due to restricted financial resources? how can you ensure the health of your dental practice and continue to attract new patients in the most cost-effective way possible?

Tina will provide you with suggestions, strategies, and resources that will enable you to become a better healthcare consumer personally, as well as a greater source of value to your patients.

Note:This workshop, while geared toward the dental industry, will contain information applicable to all small business owners and individuals interested in learning more about the healthcare reform laws that will be implemented January 2014.

April 19 - 7:30am - 9:00am
Henderson CPAs - Conference Center
111 SW 5th Ave
Portland, Oregon 97205



FREE WITH YOUR RSVP

---
Is Your A/R In Shape?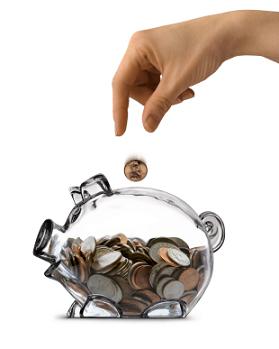 Phones are ringing, patients are ready to check out, and the doctor just put a new insurance credentialing packet on your desk - due TODAY! There are past due Insurance Claims to call on, and the patient that told you last week that the "check is in the mail" needs a follow-up call to make sure the post office didn't lose their payment.

Forget Spring Cleaning, summertime is coming to help you tighten your A/R belt and help your collection efforts - saving you time and money.

Join us June 28, 2013 in learning valuable Collections tools from Doug Taylor of Ask-Doug.com. Doug is a sought-after speaker across the country, and hosts monthly webinars covering topics such as 25 Collection Myths, HIPPA updates, and practical applications.



ODC Special - Ends April 24th!

$239.00 Limited Time
regularly $299.00




Call us today to register with the special ODC rate at 503-593-0110 or email us at info@opportunitydental.com.This class is limited to 50 attendees only, and space is filling up quickly.

Visit our website for full class description, location, and registration information.


---



Special ODC Offer!



One of our generous sponsors, Dave Chin of Action Coach of Portland has an offer of $100 off his Communication Workshop. Dave works with a variety of businesses, both large and small, and has a proven track record of helping offices improve communication not only with each other, but with their patients by helping participants identify what styles of communication they and those around them use on a daily basis. To learn more, visit our Sponsors page on our website!