Employment Law - Avoiding Fines & Penalties
As a dental office manager, one of your responsibilities is likely to manage employment records. These include an initial application of employment, the employee's resume and references, W-4 and I-9 records, annual reviews, disciplinary memos, notes, garnishments, medical leave, and medical notes.

Depending upon the state in which you operate, there are laws that govern how long you keep employee records. You are also held to federal standards, and there may even be local laws that apply.

Employment Records Management is a critical component of compliance with state and federal laws, and there can be stiff penalties if you are found in non-compliance by DHS or DOL.
Penalties for incorrect storage or incomplete lines can range from $110 per form up to $1000 per form, plus additional fines.

To read more about the types of records you should keep, including links to forms and requirements, click here.


---



But Oregon is an At-Will State...



Do you have proper forms and documentation for your employees? If you don't, you may be in danger of an post-termination lawsuit, even here in Oregon. The bottom line? If it isn't documented, it didn't happen. If it isn't equitable to all employees (do you have proof that it is?), it doesn't stand up in court.

Read More about the 11 Rules of Employee Discipline and three types of documents every office needs.



Visit the Resources tab on our website for helpful information added each month!



FREE Power Workshops - Register Now!
We are gearing up for our Power Workshop Series of Start Your Day With A Smile. These morning workshops are designed to give you vital information you need to know to run an effective and productive practice. Workshops start with light refreshments at 7:30am and the program begins at 7:45am and runs to 8:45am, with 15 minutes for questions. In a time crunch? Come just for the "meat". Have a few minutes to trade business cards and chat with another office manager? Enjoy the full course!


March 15, 2013 is our first event featuring Deanna Allred speaking on the best banking and financial practices to avoid fraud. Deanna spoke at the 2012 Oregon Dental Conference and has worked with dentists in the financial industry for many years.

Our Power Workshops are FREE with your registration. Coffee and pastries are generously provided courtesy by our 2013 Power Workshop sponsor, Bank of the Cascades.



REGISTER NOW




---
Dr. Shelburne Event A Success!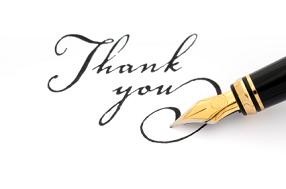 Thank you to all who came to our kick-off event February 1st with Dr. Roy Shelburne. We had over 60 registrants and enjoyed a beautiful breakfast spread by the Embassy Suites Downtown Hotel.

One of our attendees, Karyn Zerr of Dentists Management Corporation (DMC), wrote a blog article reflecting on what she learned from his presentation, and offering her perspective on the importance of dental office management credentialing. Read her article